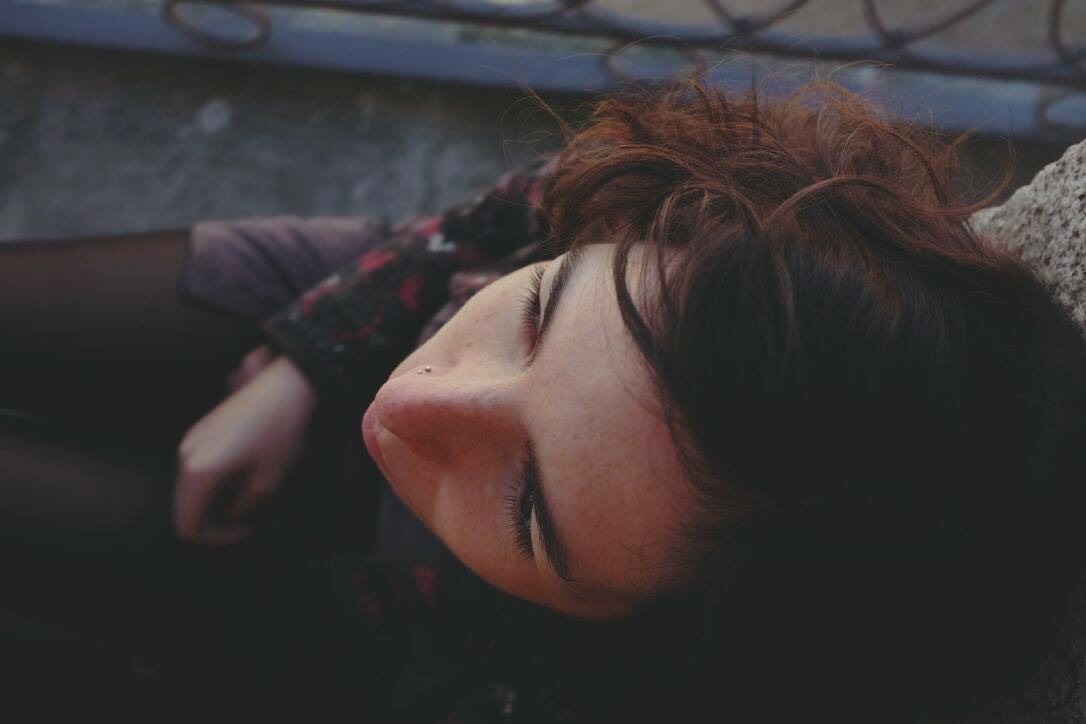 There is something incredibly disconcerting about writing one's own webpage. Please forgive me if you do not find the information you are looking for here.
Although, I do really like to talk to people. If there is something in particular you'd like to know, consider doing it the old fashioned way and just ask me. We'll both gain from the gesture.
Alongside shying away from building webpages, I function as a PhD student of David Naccache at ENS. I also work as a research engineer in the Advanced Research team at Ingenico.
Watch as I live tweet my PhD (It's not as exciting as it sounds): @aisconnolly
I also try to maintain a blog (where I talk about all the things I'm not supposed to talk about) at bikesheds.io

You can find a list of professional things on linkedin
Can I add a small caveat to this section? Sometimes, I may come across as a little 'unprofessional'. I think the main reason for this is that I believe although machines are wonderful, our true power over them lies in the fact that we are human. This is a trait I try to exploit to retain power over machines, but it's the very same trait I use to not commandeer power over other humans. I do not expect people to behave like machines. I cherish people's flaws, their differences, their quirks, and sometimes, the lack of explanation for their behaviour. If you want to be treated with arbitrary professionalism, then talk to a machine. If you want to have a warm and human discussion, well, you're in the right place.

My research tends to come in two flavours: Industry oriented (safe) and more theoretic (less safe).
In terms of industry I am very interested in building PETs into existing technologies. Over the past year, I have mostly been performing basic statistics and implementing machine learning models in the framework of Differential Privacy. In the coming months, the plan is to extend this to more robust security models and situations using MPC.
In terms of Theory, I am a little disturbed by the lack of foundations in the area of Privacy. There are a few great people doing exciting work in this area, but they are still very few. Let's join them and fill up the space a bit? To this end, I have spent the past few years gobbling up as much as I could of crypto, information theory, and learning theory in the hope that eventually it will all distill down and solidify some new notions in this space.
And if I find a spare minute on top of those things, I like to look at the more societal aspects surrounding crypto/privacy/security. I have been known to dive a little into policy, politics, ethics, and philosophy to try and get a glimpse into what is going on and what is actually needed outside the safe bubble that I live in.
You can find published papers on dblp ...and also on google scholar (although it is not very impressive yet).

If you want to see me, you can usually find me hiding in the corner of the courtyard at ENS, or on the 7th floor at Ingenico. From time to time I leave my nest to talk to people; previous examples of such occasions include:
Giving a Keynote Speech "Game of Things" at CSAW Europe
Talking about "Freedom of Encryption" to the Maths Society guys at NUIGalway's Maths Department
Explaining how we're moving "Beyond the All or Nothing Paradigm in Cryptography" at a special SIAM Chapter seminar in Galway
Showing how we go about "Building Blockchains" at a summer school in Colombia

I used to teach a lot. If you are a past student of mine and you miss me tormenting you, get in touch. I still have a large stack of problems that I'd love to work on with you.

My name, Aisling, is the Irish word for dream :) I quite like it. Whenever I travel, I try to learn at least a few words in the local language; the translation of dream is the one I hold onto most closely. Here is my collection of 'aislings' in the local languages of the crypto conferences/workshops I've attended:

rüya (FSE'15 Istanbul)
رویا (Foundations of Cryptography Workshop '16, Shahid Beheshti University, Teheran)
traum (EC'16 & CCS'16, Vienna)
sueño (CryptoCo'16, Bogota, & LatinCrypt'17, Havana)
חלום (Bar Ilan Winter School 2017, Tel Aviv)
rêve (EC'17, Paris)

Yes, I know, I should talk about all the crypto I learned in these places, but for that, I refer you again to publications.
How did I get here?

By thinking that Flowers are the single manifestation of beauty on this earth. In trying to understand them more deeply I obtained my primary degree in Mathematics.
By believing that Bertrand Russell was incredibly brave. In an attempt to obtain even an ounce of his valour, I have chosen to pursue a course of study that allows me to think about foundations, philosophy, mathematics, politics, sociology, and machines. If you can help me in this endeavour, I'm all ears.

I have been fortunate enough to recieve recognition through various scholarships and mentions over the past number of years. Thanks to NUIGalway for making me a university scholar, thanks to Google's WomenTechmakers for offering a scholarship this year, and thanks to Microsoft for a security researcher acknowledgement.

aisling dot connolly at ens dot fr